Thank you so much for your involvement with the Owner's Club Forum! We hope you've gotten some great information and had the chance to interact with other owners on the current system.

Fresh Water Tank Treatment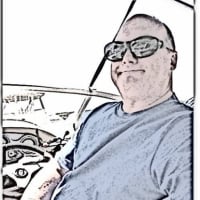 cjjjdeck
Member, Moderator
Posts: 1,872
✭✭✭✭
A recent post by garrett575 reminded me on wanting to post a message about this subject, especially for the newer boat owners that may never have had a fresh water supply on their boat (as this is not mentioned in the Owners Manual).  Although this subject has been talked about in past posts, I thought it might be a good reminder.
When I fill up my fresh water tank on my boat, I always mix some simple household chlorine bleach with it.  This prevents the growth of nasty things that may manifest themselves in your tank over time.  DO NOT use bleach with detergent or fragrances added.  The safe level of chlorine to add to water you intend to drink or cook with is 1/8 tsp per gallon of water (see EPA link:  
http://water.epa.gov/drink/emerprep/emergencydisinfection.cfm
 ).  We don't use our on-board water for drinking, so I beef the ratio up to 1/4 tsp per gallon as I never know how much I'll use over time and want to compensate for the potential of chlorine dissipation if the water sits for a long period of time.  I've done this every year (this is my 4th season with my boat) and have had no water tank issues.
2012 SD237 I/O Mercruiser 5.0L MPI ECT/ Bravo 3
2012 Load Rite Elite Tandem axle trailer