Thank you so much for your involvement with the Owner's Club Forum! We hope you've gotten some great information and had the chance to interact with other owners on the current system.

Mounting onboard charger
Looking for ideas on how/where to mount the charger.  The instructions states that it should be mounted with bolts and nuts but I think i'm limited on the places I can mount it using bolts nuts.  I understand that it's heavy, so I was thinking of mounting it standing it upright along the side wall of the ski box.  This would still give me enough length of leads to reach all batteries while not interfering with storage.  The problem is I wouldn't be able to reach the outside of the ski box so I wouldn't be to use bolts and nuts. 
Has anyone had an issue using screws with 5200 on them?  The screws wouldn't need to support the weight of the charger since it would be standing upright on the floor of the ski box, the screws would just keep it secured to the side wall of the ski box.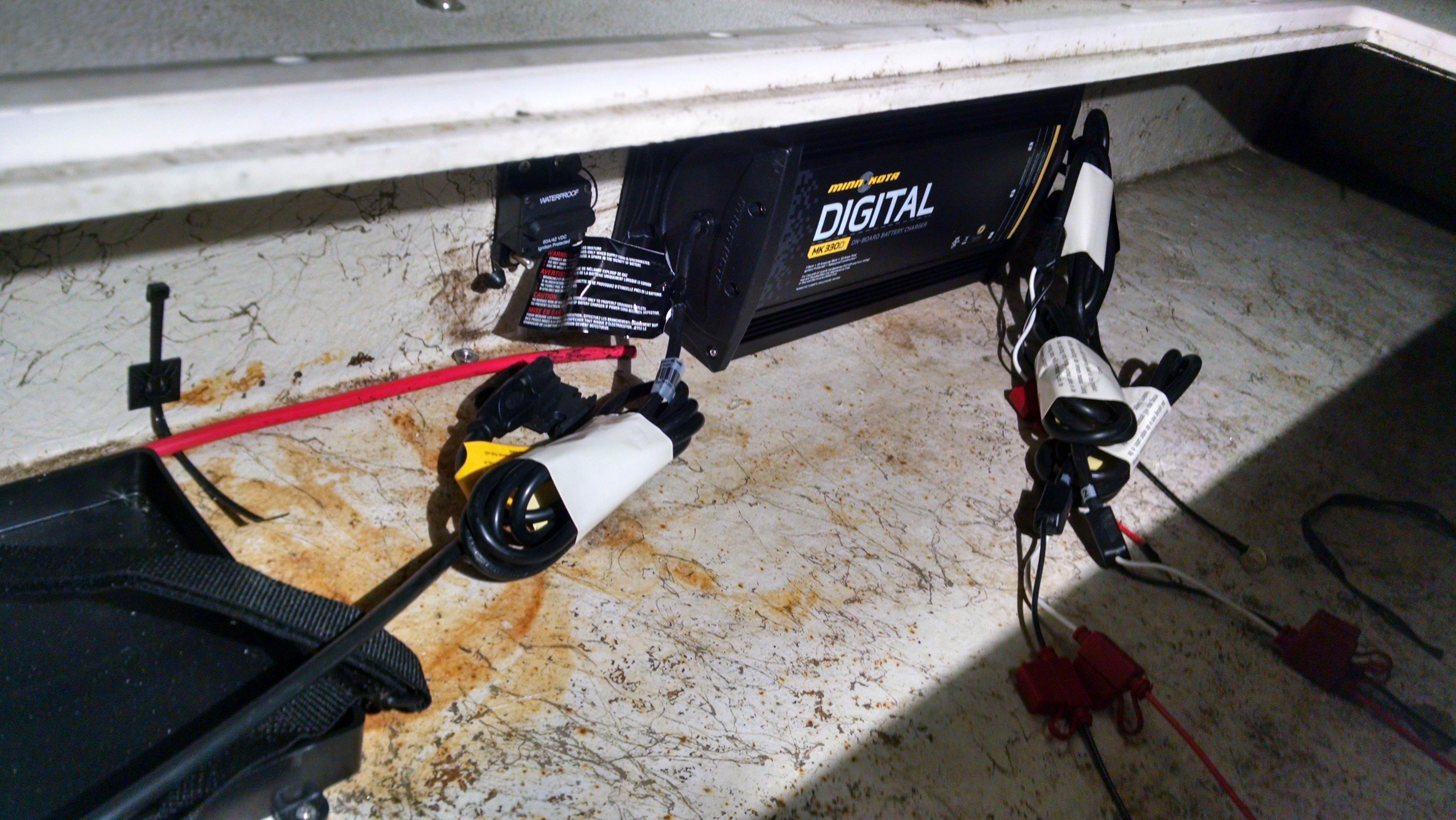 2002 FD196F/Yamaha 115

Comments