Thank you so much for your involvement with the Owner's Club Forum! We hope you've gotten some great information and had the chance to interact with other owners on the current system.

Equipment Mounting Suggestions
i just got a used 2005 Fundeck GS 202 Outboard.  Debating on whether to install a mounted VHF but if I do, not sure where to mount.  I do want to install a bracketed compass and probably a 5" fishfinder.  I plan on replacing the gauges this winter as they are hard to see.  They do work.  Except the depth sounder.  May be some other gauge there.  The regular radio does not work and not sure if I am going to replace it yet.  Kids say yes.  hahaha
Because of lack of space and the curves of the top I am not sure where to mount things.  Suggestions?  Pictures?
Here is a picture of my current dash.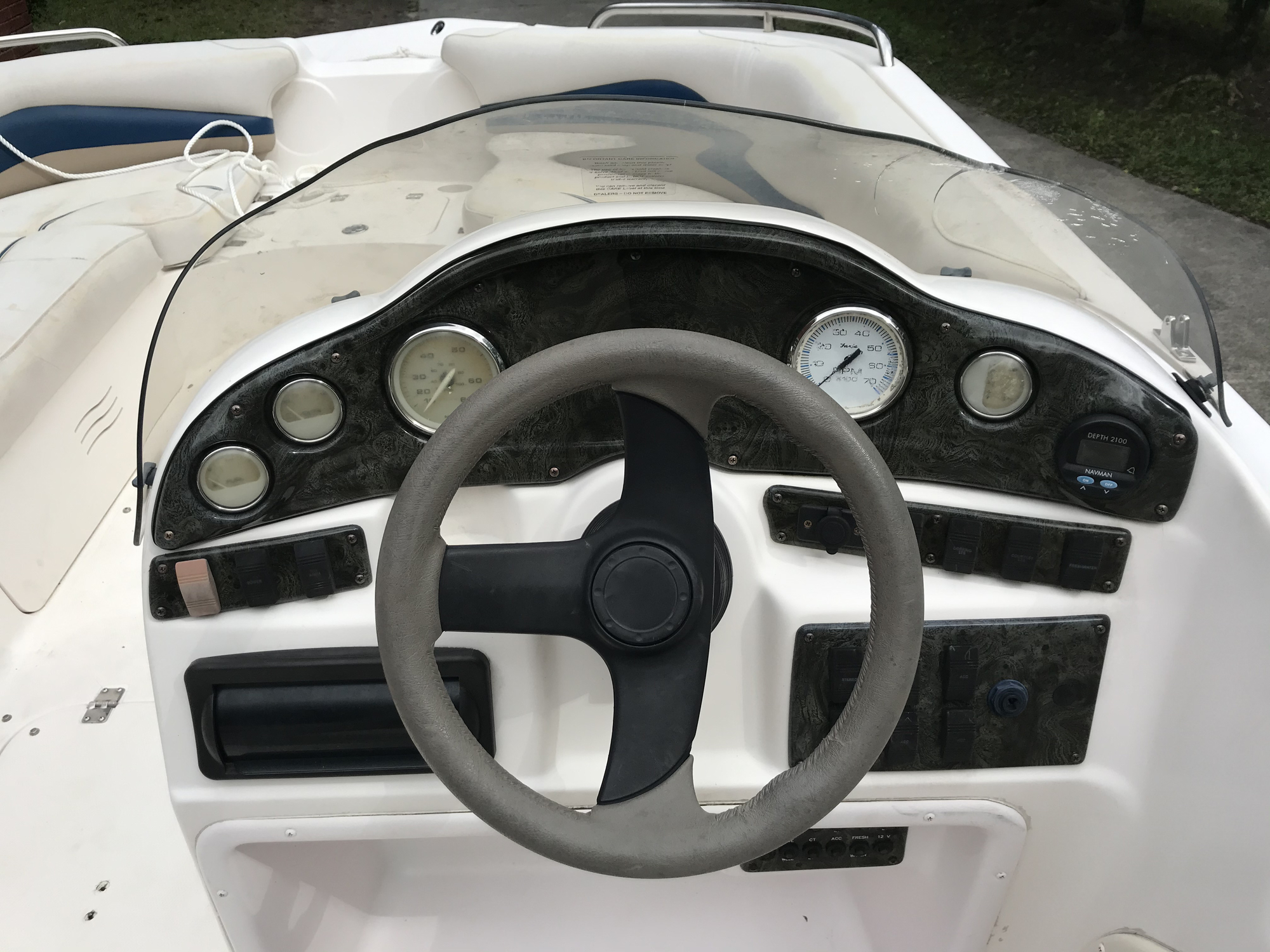 Comments