Thank you so much for your involvement with the Owner's Club Forum! We hope you've gotten some great information and had the chance to interact with other owners on the current system.

Fuel Stabilizer longevity & Store boat with Full tank or Empty?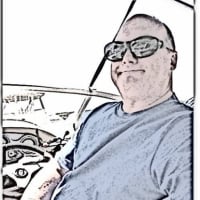 cjjjdeck
Member, Moderator
Posts: 1,872
✭✭✭✭
Many of you will be winterizing your boat to prepare for storage, just like I do.  I thought this recent experience would be timely to tell.
I recently had the opportunity to vacation at the Finger Lakes region of NY State.  Prior to this trip, my boat had been in storage for 3 years (sad, I know).  Ever since ethanol had been forced into fuels, I have been adding a fuel stabilizer every time I fill up.  I try to get non-ethanol fuel when I can, but it is not always available.
There are two trains of thought when it comes to how to handle the fuel tank situation for long term storage.  Either keep it filled or empty it as much as possible.  The idea behind keeping it filled came prior to ethanol being introduced to fuel.  Having a full tank minimized tank condensation, preventing water from accumulating.  With the addition of ethanol, phase separation becomes a concern.  The idea on keeping it near or at empty was to prevent the fuel from becoming stale, filling up with fresh fuel the next season (and hopefully condensation was kept to a minimum).
On to my experience:
Two weeks prior to the trip I had my dealer prep the boat.  I had filled the tank before I had it stored 3 years ago.  I was of the opinion a full tank would minimize condensation activity (I was NOT expecting the boat/fuel to sit for 3 years).  I discussed this situation with my dealer and we both were of the opinion that the fuel (60 gallons worth) was probably no longer good, might have some water in the tank (mostly from phase separation) and would probably have to be drained and replaced, but he would test it first (I mentally had prepared myself for replacing).  My dealer knows me VERY well and I am a stickler for doing anything on a boat that prevents me from potentially getting stuck on the water.  I will not spare any expense on prevention (that's why I have spares for just about anything ON THE BOAT).  So you can imagine the amazed look on my face when he told me my fuel passed with flying colors, I think he was just as amazed I was!  This experience has made me a true believer of the benefit of using fuel stabilizer all the time, with or without ethanol in the fuel.
Here's what I have been using ever since I purchased the boat in 2011, there are others out there that may be as good, but this product prevented my gas from deteriorating after sitting 3 years,  I also add a bit more than the directions indicate (like an ounce more):
2012 SD237 I/O Mercruiser 5.0L MPI ECT/ Bravo 3
2012 Load Rite Elite Tandem axle trailer
Comments