Thank you so much for your involvement with the Owner's Club Forum! We hope you've gotten some great information and had the chance to interact with other owners on the current system.

LED Replacement bulbs in Nav lights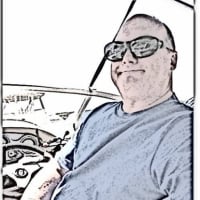 cjjjdeck
Member, Moderator
Posts: 1,872
✭✭✭✭
I'm just curious.  I've been thinking about changing my incandescent navigation bulbs to LED replacement bulbs (not change the fixtures).  The two navigation lights in the bow use a 31mm Festoon Bulb (and those fixtures sure get hot!). The bulb must be rated for a range of 1 nautical mile minimum (although I really would like it to be 2 nm rated).  I've been doing some research on them and the couple I've found so far that have the range rating are significantly more money (like about $5.00 per bulb vs. over $25.00 per bulb), I just want to make sure I'm not missing some others to consider (maybe that's the price you pay for marine grade quality and if so, I'm OK with that).  
Have any of you made the change, if so, whose bulbs did you use?
2012 SD237 I/O Mercruiser 5.0L MPI ECT/ Bravo 3
2012 Load Rite Elite Tandem axle trailer
Comments