Thank you so much for your involvement with the Owner's Club Forum! We hope you've gotten some great information and had the chance to interact with other owners on the current system.

Replacement Helm (Dash) Panels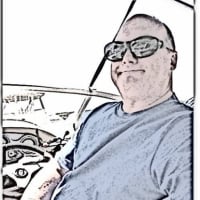 cjjjdeck
Member, Moderator
Posts: 1,872
✭✭✭✭
A discussion about this subject got my curiosity up, even though I don't currently need one.  Here's the problem, if your boat is older than 2006, you probably won't be able to get a replacement helm (dash) panel(s) from Hurricane or only lucky to get them from another source.
"Callforbids", a member of our forum, has posted a couple of times about a after-market supplier he used a few times to get replacement panels (Thanks Steve!!!).  He seemed to be very impressed with their quality and price, so I decided to call them myself and find out more about them.
The name of the company that fabricates these kind of panels is AD&D Manufacturing located in Cape Coral, FL.  I spoke with Isabella Minnela, awesome lady!  They have been fabricating these kind of panels for many years and have many templates stored of older Hurricane models.  The panels are made of Lexan plastic and can be made is practically any color except wood-grain.  Panel pricing runs from $50.00 for a small panel (like a switch panel) to $130.00 for a large panel (like the main gauge panel).  They will also custom modify a panel to accommodate something different you might want to mount on the new panel and will price accordingly.
Here's their contact info if anyone is interested:
AD&D Manufacturing
901 NE 27th Lane
Suite 1
Cape Coral, FL   33909
239-772-9515
2012 SD237 I/O Mercruiser 5.0L MPI ECT/ Bravo 3
2012 Load Rite Elite Tandem axle trailer
Post edited by cjjjdeck on
Comments